Share feedback
Thanks for sharing your feedback!
Introduction
This guide elucidates the process of integrating seamless Single Sign-On (SSO) with most industry-standard identity providers (IdP).
By doing so, you can ensure secure login, and policy-based access, and onboard your entire team effortlessly
Steps
To integrate an Identity Provider into the Perimeter 81 platform, select Settings in the Management Platform on the left side.


2. Select Add Provider.
A list of Identity Providers displays. Select your desired Identity Provider and select Continue.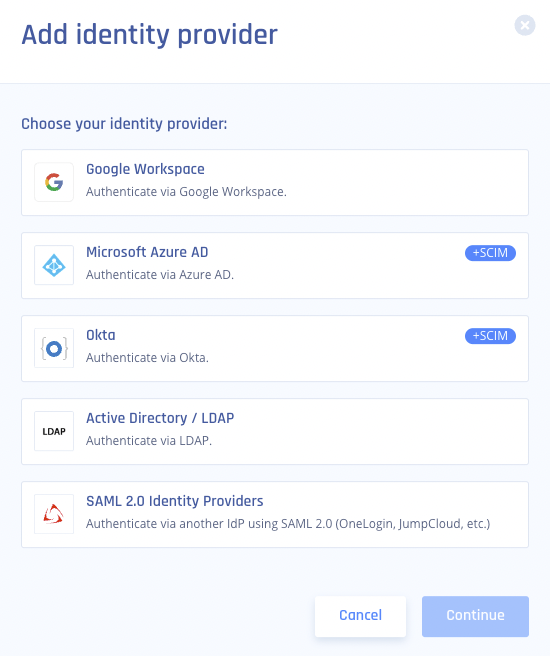 The default setting is that all Identity Provider users can log into Perimeter 81.
If you would like to limit Perimeter 81 access to specific Identity provider groups, you can do so by selecting the lock symbol next to the name of your Identity Provider.

Select the different groups that you'd like to give Perimeter 81 access and select Save.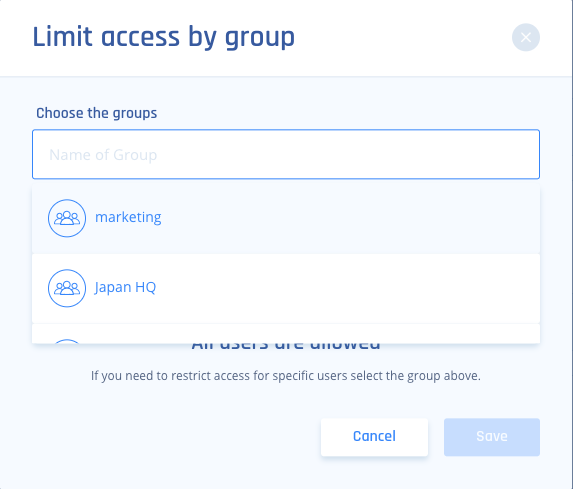 Related Articles
You can integrate various third-party identity providers such as:
G-Suite / Google Cloud Services
On-premises Active Directory (LDAP)
Microsoft Azure Active Directory
SAML 2.0 Identity Providers (OKTA, OneLogin, ADFS, etc
Troubleshooting
If you encounter issues during or after the setup, try reviewing your settings to ensure everything matches the instructions. In particular, check the IP addresses and other details you entered during setup. If issues persist, please consult our dedicated support.
Support Contacts
If you have any difficulties or questions, don't hesitate to contact Perimeter 81's support team. We offer 24/7 chat support on our website at Perimeter81.com, or you can email us at [email protected]. We're here to assist you and ensure your VPN tunnel setup is a success.
---
What's Next