Share feedback
Thanks for sharing your feedback!
Introduction
Services are used to define the applications which you want to allow access to.
They are defined at Layer 4 of the OSI model with protocol and port combinations:
(ex. protocol TCP port 80 or protocol UDP port 53)
Steps
Navigate to Objects -> Services and click on the Add Service button: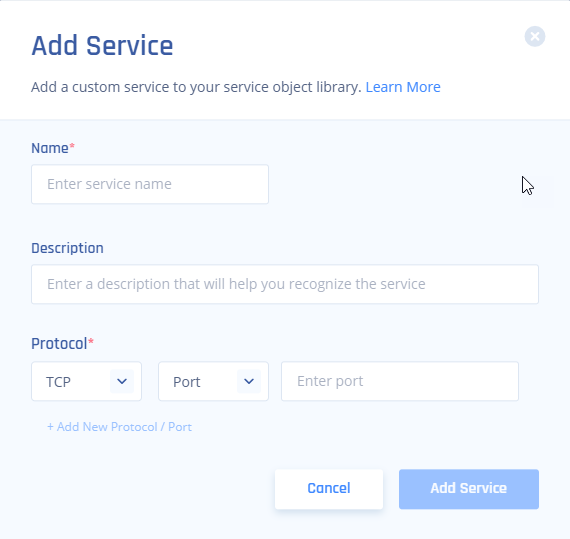 Services can vary from three different Internet Protocols, TCP, UDP and ICMP. You can
define a single port, a port range or a port list.
Here are a few examples of services that can be defined:

You can also combine multiple protocol/port pairs into a single service: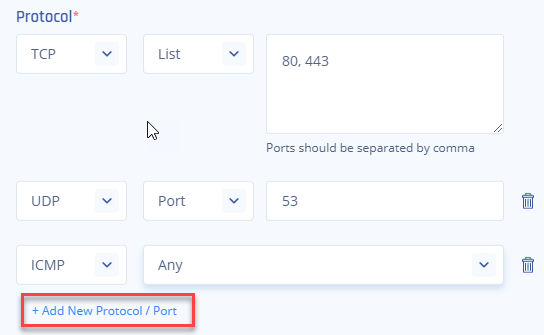 Related Articles
Troubleshooting
Support Contacts
If you have any difficulties or questions, don't hesitate to contact Perimeter 81's support team. We offer 24/7 chat support on our website at Perimeter81.com, or you can email us at [email protected]. We're here to assist you and ensure your VPN tunnel setup is a success.
---
Was this article helpful?
---
What's Next