Can't connect? Perimeter 81's Internet Connection Troubleshooting Guide
---
This article describes the basic troubleshooting steps in case of connection issues.
Note
It is important to go through the steps in numeric order, so continue only if the previous method did not deliver the desired result.

Step 1: Uninstall and reinstall the application (even if you have the latest version)
For desktop, Android, or iOS:
If your application is up to date, please uninstall the application and install it again in order to rule out any caching issues that may interrupt your connection.
Once the installation is completed restart your computer and try again to connect.
Step 2: Change the Connection Protocol
The Perimeter 81 application offers three major VPN protocols through which you can connect to your public and private gateways: WireGuard, OpenVPN, and IKEv2.
While all display excellent results in both speed and security, in some cases, depending on the internet connection itself, one outperforms the other. We strongly recommend testing both and see which one delivers better results.
Open your Perimeter 81 application. Open the drop-down menu at the top right corner and select Settings.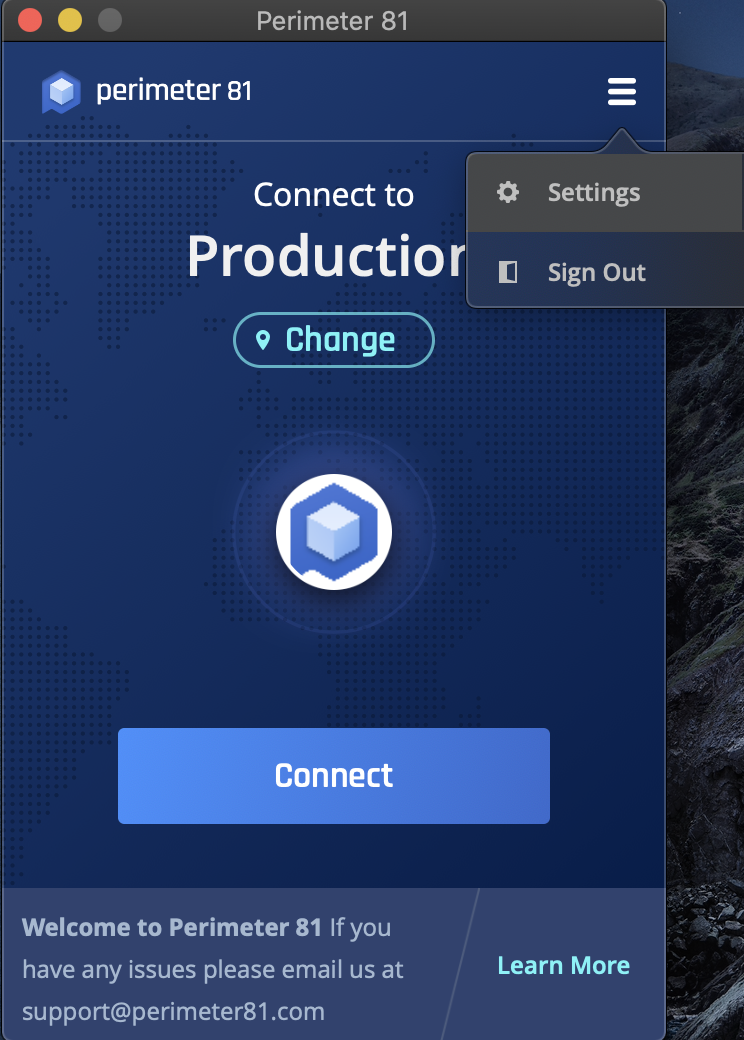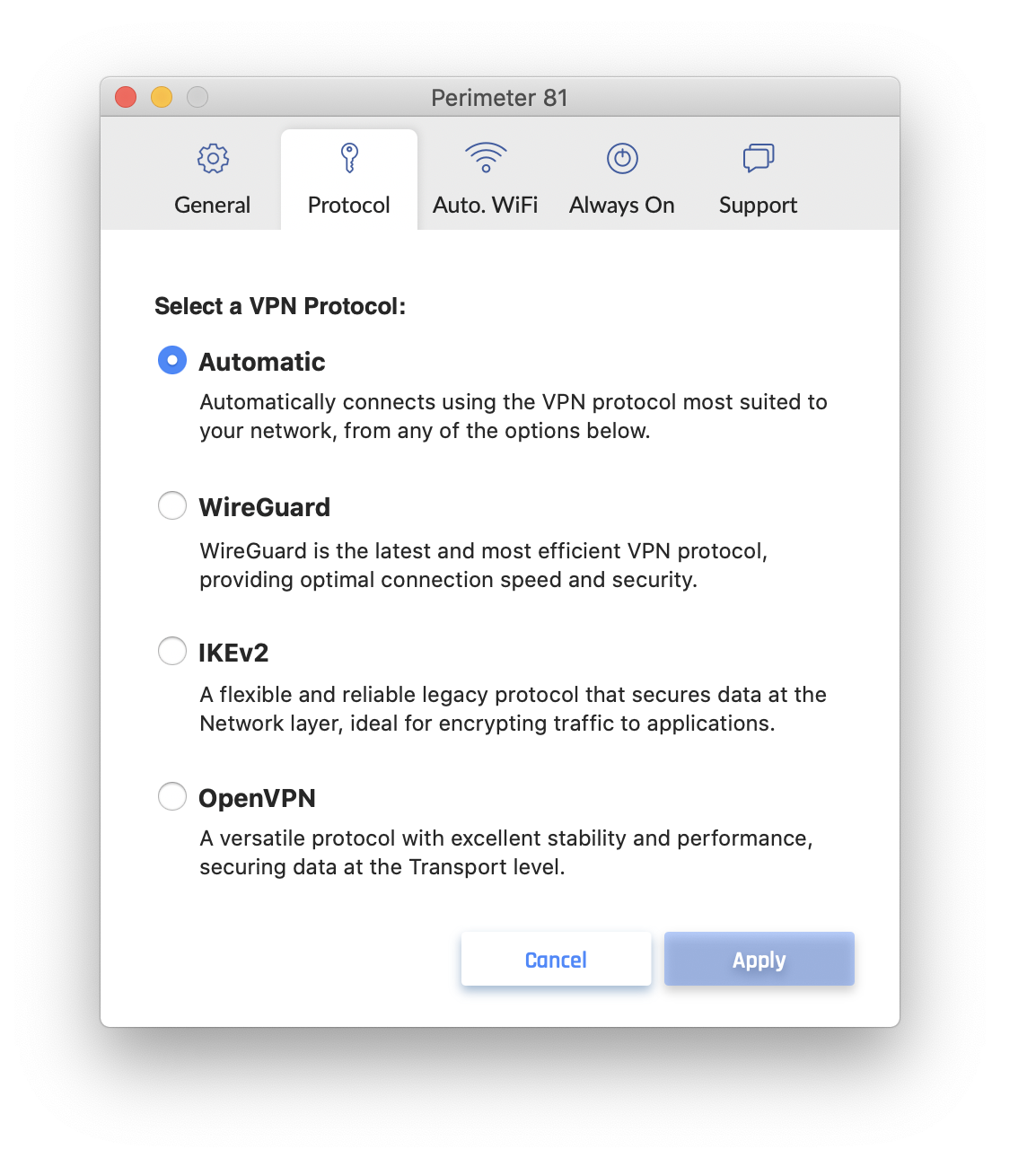 Select OpenVPN, then Apply and connect again to your network. If the issue persists, go through the same procedure, and this time select IKEv2.
If you still didn't receive a successful outcome after trying all three protocols, go to the next step.
Step 3: Make sure your firewall allows outgoing traffic from the used ports
| | | |
| --- | --- | --- |
| | UDP | TCP |
| All protocols | | 5050 |
| WireGuard | 8055 | |
| IKEv2 | 4500, 500 | |
| OpenVPN | 1194, 636 | 1195, 8443 |
| L2TP (manual connections only) | 1701 | |

Step 4: Help us diagnose the issue and open a support ticket

As part of the troubleshooting methodology, we'd like to find out if the problem is unique to a particular network or website or occurs in every connection attempt a user makes.
If you are using public Wi-Fi please connect to the internet using a mobile hotspot and then try to connect to the app.
A connectivity issue may also be related to a particular site or application. Try and access different sites and applications and see if you receive different results.
Open a support ticket and attach your findings. Make sure to include the log files, a full description of the issue, a time-stamp of the first occurrence of the issue and the extent of it, your operating system, your physical location, and any other details you find relevant.
Log files
If you're unsure where the logs files are located or how to securely send them to our team,
click here to read
more.