This article describes how to manually set up the IKEv2 protocol to Perimeter 81 directly in the MacOS system.
Setting up the network
Creating a new connection
Connecting
Please follow the steps below:
Setting up the network
Open the Apple Menu in the upper left corner of your desktop.
Select System Preferences.

In the System Preferences window, select Network.

Creating a new connection
Select (+) to add a new connection.

Select VPN for the Interface.
Select IKEv2 for the VPN Type.
Enter "Perimeter81 " for Service Name.
Select Create.
Fill in the following information:

Server address and Local ID fields: Enter the IP Address of the gateway you'd like to connect to (can be found in the Perimeter 81 management platform under Networks).
Remote ID: Enter your Gateway DNS (as shown in the image).
Local ID: Leave blank.


7. Create a manual VPN key for each user. Leave the MacOS Settings window open. Enter the Team tab in the Management Platform. Then select the Members tab below.
8. Select the user you'd like to manage. Select the three-dotted menu (...) on the right side of the window. Then select Manage Devices.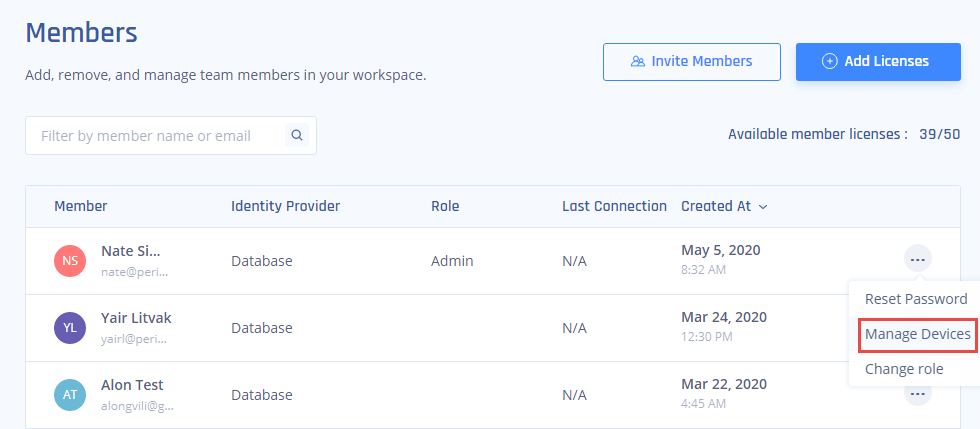 9. The next page allows the admin to see the devices of each user and their VPN keys. You will be able to create additional Access Keys using Create Access Key. For your protection, you should never share your secret keys with anyone. As a best practice, we recommend frequent key rotation.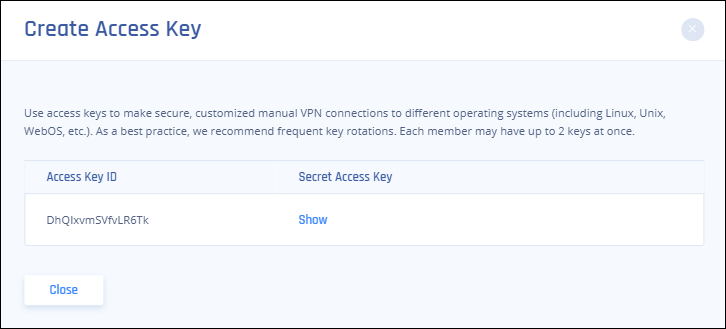 10. Select Close when finished.
11. Go back to the MacOS VPN settings window and select Authentication Settings.
12. Select Username, then fill in your Access Key ID as your Username and your Secret Access Key as your Password. Select OK.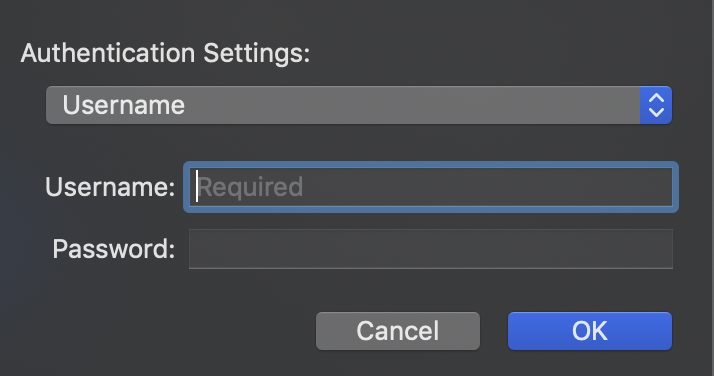 Connecting
Open the Network Settings window.

Select your new Perimeter 81 connection on the left.
Select Connect.